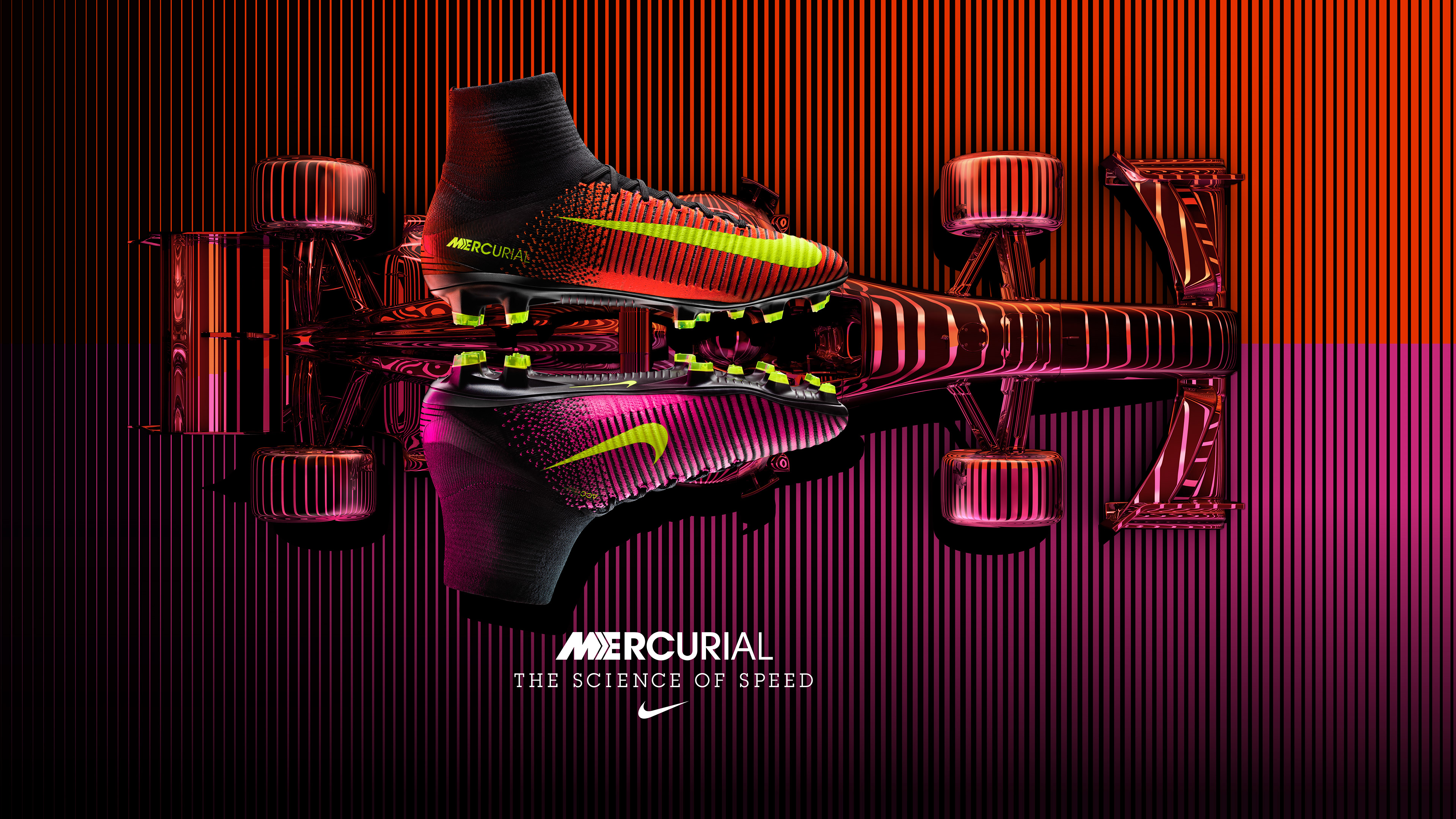 I worked with Intro as part of a larger team to create this animation promoting the Nike Mercurial football boot and the collaboration with Cristiano Ronaldo. 

The Mercurial football boot was built for speed and the video highlights this with references to a Formula 1 car. Intro led the project in terms of the edit, audio and overall direction of the film, our involvement was to build many of the shots including the more technical ones.

The video took on a slightly different design to Nike's usual work, using a more graphical approach, reflecting the colours and style of the Mercurial boot across the other objects. 

At the time it was the Nikes most watched advert on YouTube.
Client: Nike
Art Director: David Chen (Nike)
Director: Julian Gibbs
Post-production: Intro
Animation Director: Alex Pastor
Animation: Andrew Gooch
Output: Website